IMI | Webinar: Terra Cotta Construction & Restoration
February 16, 2021 @ 12:00 pm

-

11:00 pm

UTC+0
Description
Terra Cotta Construction & Restoration – 1 LU/HSW
Tuesday, February 16, 2021 | 12:00 – 1:00 p.m. Eastern Standard Time
Presented by: IMI
Architectural terra cotta began as features within brick masonry facade assemblies and evolved into full building clad systems. Get an overview of general terra cotta facade construction and how the wall system functions. We'll discuss characteristics of the material and its pathological tendencies. The material properties and its construction contribute to its success and beauty, but also its vulnerability to damage. Understanding the material and its vulnerabilities helps in developing appropriate repair and restoration solutions. We'll provide an overview of appropriate solutions for in-situ repairs, supplemental anchorage, replacement units, improved water management, and treatment of corroded steel. Craftworkers trained and educated in terra cotta masonry restoration are assets to project teams and play a significant role in successful historic terra cotta masonry projects.
 Learning Objectives:
Comprehend historic terra cotta masonry construction.
Understand properties and performance of historic terra cotta materials.
Identify and recognize design and construction problems that may occur with historic terra cotta construction.
Select appropriate repair or replacement treatments to deteriorated terra cotta or solve original design, detail, and construction problems.
About the Speaker
Amy Lamb Woods, P.E.
Director of Technical Education, IMI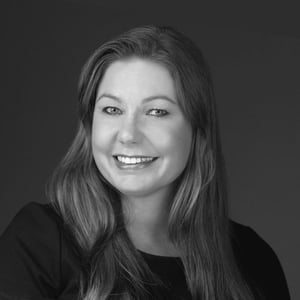 Amy Lamb Woods, P.E. is the Director of Technical Education with the International Masonry Institute (IMI) and a licensed Professional Engineer in multiple states. Her background combines architecture, historic preservation, and civil engineering materials. Ms. Woods has over 20 years of experience in the field of forensic engineering of building materials, both historic and contemporary structures. Her experience includes facade and failure investigations with materials such as brick masonry, terra cotta, stone, concrete, terrazzo, and stucco. Her primary interest is with projects involving the investigation and repair of historic masonry and concrete materials. From the University of Illinois at Urbana-Champaign, Ms. Woods obtained a BS in Architecture, MA in Architecture Historic Preservation, and an MS in Civil Engineering Building Materials with a focus on cement chemistry. She is a Board member for the Association for Preservation Technology International (APT), past Board member of the International Concrete Repair Institute (ICRI) Seattle and Chicago chapters, and founder of Women in Restoration & Engineering (WiRE).