IMI | Webinar: Exterior Masonry Wall Assessment and Repair
February 2, 2021 @ 11:00 am

-

12:00 pm

UTC+0
Description
Presented by: Simpson Gumpertz & Heger Inc
AIA credits and certificates for this webinar will be issued by the presenting company.
Masonry wall systems exist in many different forms, from mass masonry to veneers. These wall systems manage water, air, vapor, and thermal conductivity in different ways. As a result, they are constructed and deteriorate differently. Review different masonry wall systems, their construction, their management of water, air, vapor, and thermal conductivity, their deterioration mechanisms, assessments, and repair options. We'll also address considerations for wall systems on buildings that are historic or historically significant.
 Learning Objectives:
Identify different masonry wall systems and their construction.
Understand how different masonry wall systems manage water, air, vapor, and thermal conductivity and how they deteriorate.
Learn assessment and investigation techniques to understand root causes of deterioration.
Identify potential repair options for masonry wall systems.
About the Speaker
Peter M Babaian, P.E., S.E., P. Eng.
Principal, Simpson Gumpertz & Heger Inc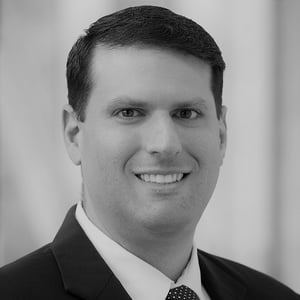 Peter M. Babaian is the Building Technology Division Head for the Chicago office of Simpson Gumpertz & Heger, Inc. Mr. Babaian specializes in the design, investigation, and rehabilitation of building enclosures and structures. His projects include exterior enclosure consulting for new construction, rehabilitating existing structures and enclosures, historic preservation, building enclosure commissioning, investigating non-performing building enclosures, and providing expert services related to construction litigation. He enjoys collaborating with clients to develop their goals and provide creative solutions.
Mr. Babaian is an active member in industry professional groups and education. At The Masonry Society, he is a member of the Technical Activities Committee and the Society's Secretary/Treasurer on the Executive Committee of the Board of Directors. Mr. Babaian is an at-large member of the Landmarks Illinois Board of Directors Executive Committee. He also serves on the Chicago Building Congress Board of Directors. Mr. Babaian has been the structural design expert for the Civil Engineering Capstone Design course at Northwestern University since 2014. He is licensed in professional or structural engineer in 31 states, the District of Columbia, and British Columbia, Canada.